Hello ,
As you know, the past year has seen some exciting changes for AAST, and as the year progresses, you will continue to see exciting activity happening within the organization. An activity of significant importance will take place this September, and I encourage you to save the date for the AAST Annual Meeting. In our first year, independent from the AASM, we are thrilled to be hosting a standalone annual meeting for AAST, September 28-30, in Indianapolis, and I hope to see you there!
As the premier organization dedicated to sleep professionals, this meeting will reflect the education and networking that is solely dedicated to our community of sleep technologists. In addition, we will also recognize and celebrate our 40th anniversary as an organization, along with the 40th anniversary of BRPT, our credentialing body.
The Annual Meeting is an entire conference created by your fellow sleep professionals that will provide practical information and knowledge delivered through 3 thought-provoking keynote speakers, various breakout sessions focused on hot topics and trends within the sleep industry, and a Bite Sized Learning Theater on the Exhibit Hall floor featuring additional learning in a shortened format. On top of that, we will be offering more than 20 AAST and AARC continuing education credits to help you maintain your certification and stay abreast of trends within the sleep field.
I encourage you to not only save the date on your calendar, but to proactively speak with your supervisor to discuss your attendance at this important event, exclusive to our community of sleep professionals. AAST has created a downloadable justification letterthat you can use to help begin conversations with your supervisor.
If you have any questions about our upcoming meeting, please don't hesitate to reach out to me or AAST Headquarters. Be sure to keep an eye on the Annual Meeting website for the most up-to-date information, including registration details.
Sincerely,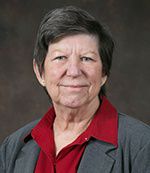 Rita Brooks, MEd, RPSGT, REEG/EPT
AAST President